Posted on October 8, 2019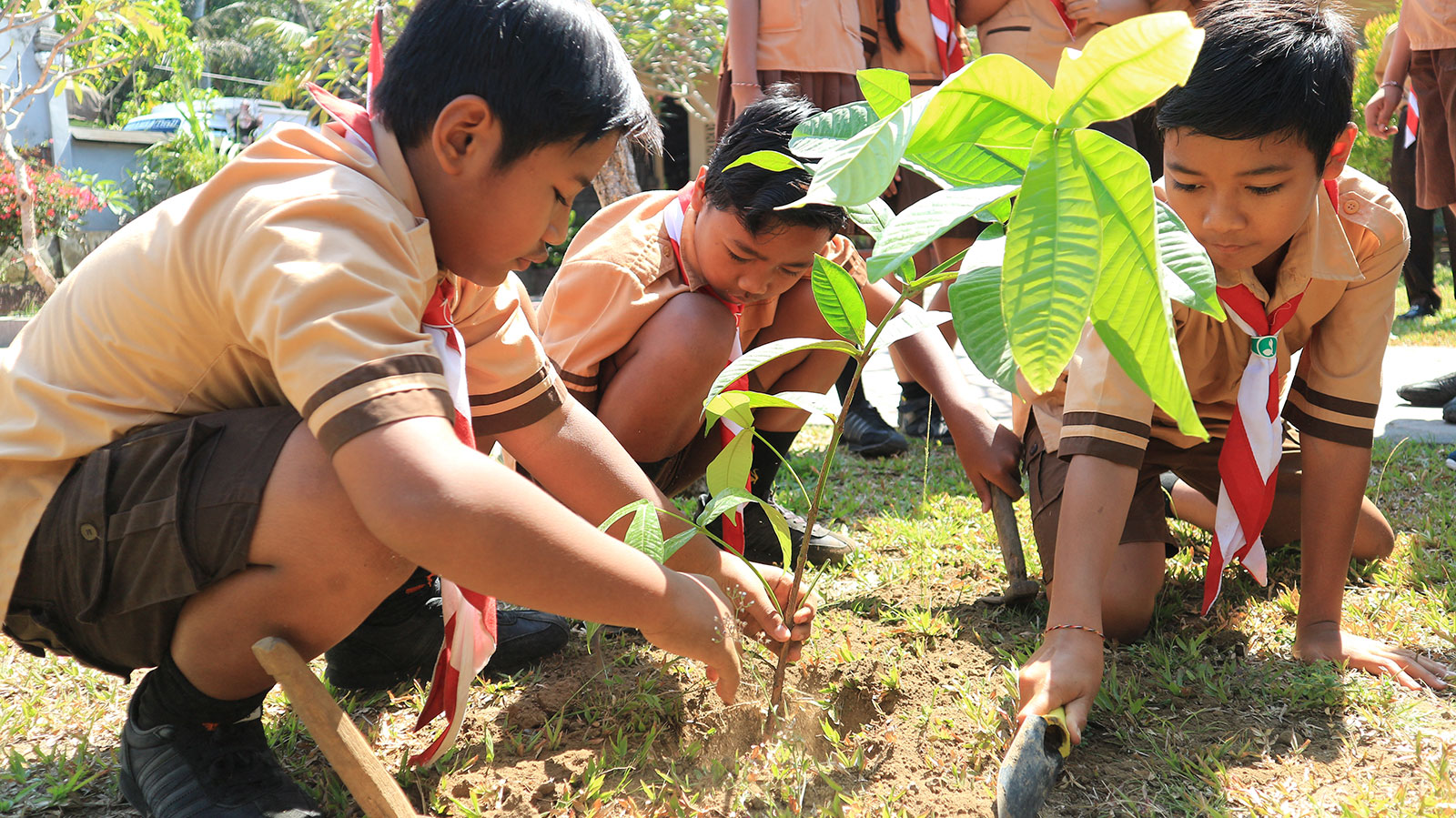 ADOPT WELL AND RIVER FOR THE FUTURE OF BALI WATER
Part 2
Today we continue the Adopt Well movement at SDN 1 Ulakan, Karangasem. At this school, we have just built a recharge well. This well is the second out of 14 ones we plan to build in nine regencies/cities around Bali. Furthermore, this well will be "adopted" by the school community.
Recharge well is one of the alternative solutions we offer to block the seawater intrusion which is increasingly surging into the mainland, including the coastal area of Karangasem. Through the well, rainwater will be "harvested" to replenish the aquifer layer (underground layer which contains and has the ability to transmit groundwater) that is vulnerable to seawater intrusion if it is empty.
Aside from the handover of recharge well to schools, we also held film screenings, tree planting, and discussions about the educational comic that we later donated to the school library. After Bunutin and Ulakan, we will continue the movement in 12 other elementary schools around Bali and Nusa Penida.
---